OUR RECOMMENDED Johnson & Johnson PRODUCTS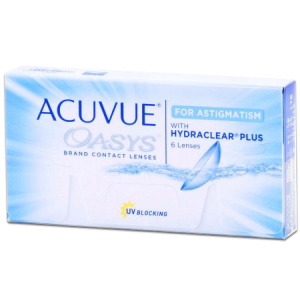 ACUVUE OASYS® for ASTIGMATISM
BLINK STABILIZED® Design helps minimize shifting and helps keep vision crisp, clear and stable all day long—even for people with an active lifestyle. KEY FEATURES Exceptional comfort meets visual stability in these contacts for astigmatism - when objects are blurry and shadowed at all distances, often accompanied by near or farsightedness. ACUVUE® OASYS® for Astigmatism 2-Week c ...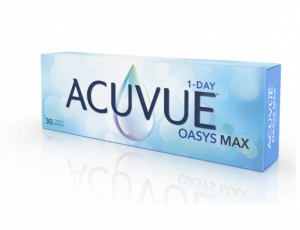 ACUVUE Oasys Max 1-Day
An unprecedented combination of innovative technologies designed to help meet the demands of today. A unique optical design to help you see near, far and in between. A technology to help stabilize your tear film for all-day comfort and visual clarity. A blue-violet light filter‡ to provide clarity in all lighting conditions and help reduce halos or starbursts you may begin to see aroun ...